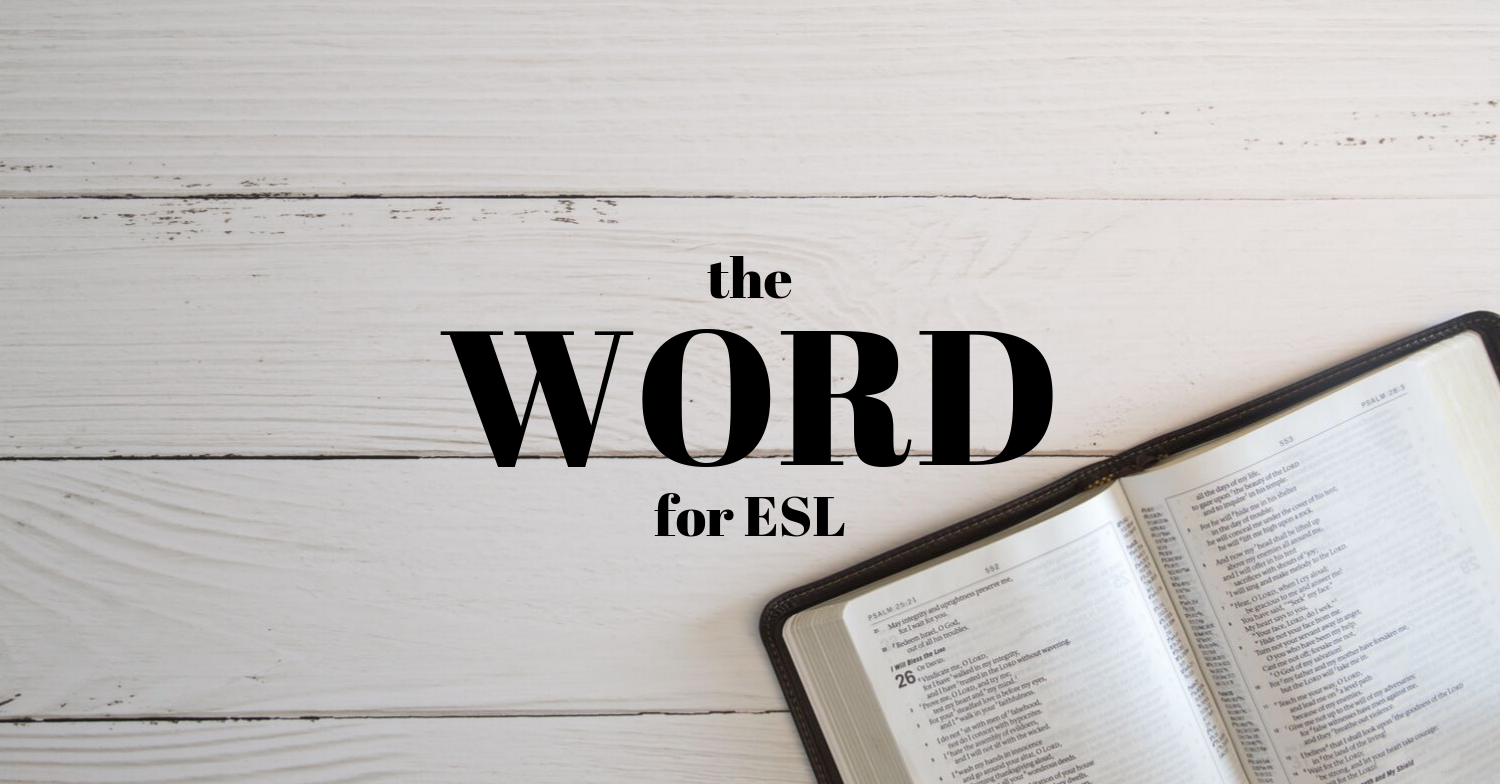 Save to your Calendar
The Word for ESL is a conversational environment for those whom English is not their first language. It covers similar themes to an Alpha course and is intended to introduce people to Jesus and to strengthen the faith of those who already know Him.
There is no sign up necessary for this course.