Save to your Calendar
Sevenoaks Alliance Church is excited to be partnering with Rev. Jeremy Kinniburgh to bring the Soul Care Conference to Abbostford (and the whole Fraser Valley!).
Here is a short video of Dr. Rob Reimer, the author of Soul Care, speaking about the importance for soul care in our everyday lives.
Soul Care is a book, a conference, and a means of discipleship. At heart, Soul Care is concerned to allow Christ to bring increased health to our inner beings so that he himself may reign more fully in our lives.
The Soul Care conference focuses on 7 principles of inner health that were developed by Dr. Rob Reimer: identity in Christ, repentance, breaking family sin patterns, forgiving others, healing hurts, overcoming fears, and breaking demonic strongholds.
Who is leading this Soul Care conference?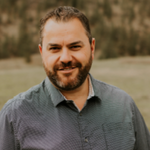 Rev. Jeremy Kinniburgh will be leading this Soul Care conference in Abbotsford. He has been an ordained and credentialed minister in the Alliance Church of Canada since 2003. He lives in Vernon BC with his wife Carmen. Jeremy has ministered along side Dr. Reimer at previous Soul Care conferences and has been given approval by Dr. Reimer to teach the Soul Care content. Jeremy will be leading the main sessions and will address elements of all 7 Principles. He will also be speaking on healing the body and the filling of the Holy Spirit.
During most sessions, opportunity will be given for sharing and ministry, allowing participants to process their own journey, experience healing, and grow in intimacy with the Lord.
Cost: $100 per person (includes lunches and coffee breaks)
Soul Care Book: It is strongly recommended that you read the Soul Care book by Dr. Rob Reimer before attending the Soul Care conference. It helps prepare you for the practical sessions that you participate in during the conference. Click here to order Soul Care Book from Amazon.ca
Below is a brief outline of the two-day conference:
Friday March 3 - Day 1
7:20am - 7:55 - Doors open for check-in
8:00am - Conference begins
10:30am - 11:00am - Snack and coffee (Provided)
12:00pm - 1:30pm Lunch (Provided)
1:30pm - Afternoon session begins
5:00pm - 7:00pm Dinner (Take care of yourself)
7:00pm - Healing and Worship Service (Open to registrants as well as the general public)
Saturday March 4 - Day 2

9:00am - Morning session starts
10:30am - 11:00am - Snack and coffee (Provided)
12:00pm - 1:00pm Lunch (Provided)
1:00pm - Afternoon session begins
5:00pm - Supper (on your own)
7:00pm - Final Session
Sunday March 5 (Optional)
10:00am - You are invited to attend the Sunday morning service at Sevenoaks Alliance Church where Rev. Carmen Kinniburgh will be speaking.
Register