This event has already occurred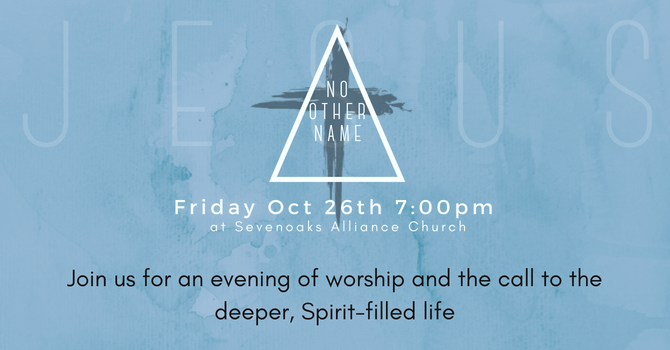 Save to your Calendar
You are invited to join us Friday, Oct 26th, at 7:00pm for a special evening to hear Rev. Dave Hearn (President of the Christian and Missionary Alliance) share his passion for the Alliance churches of Canada to have a fresh encounter with God! His message is titled, "Holy Fire - Spirit Empowered Mission" and will bring forth the challenge to reclaim our Alliance roots inbedded in the deeper life and mission.
The evening will consist of an opening worship time together, Dave will speak and then he will provide an opportunity for reponse.
There is no need to register and there is no cost to attend. Child care is not provided, but there is an unsupervised nursery room on the Worship Center balcony for parents with babies.
So why are we hosting Dave Hearn now?
Two years ago at the General Assembly in Calgary a few of our Pastoral Staff had the opportunity to once again hear Dave pour out his heart as he longed for the Alliance churches of Canada to break out of a "everything as usual" mindset with church ministry and have a life-transformational encounter with the living God. After the speaking session we talked about how fantastic that must have been all those years ago when all of the Alliance leaders, missionaries and preachers would meet at the Old Orchard and thousands of people would come for the preaching and worship times. All of the messages calling their listeners to the deeper, holy life with the culmination of the meeting times pointing to mission.
So we started planning and praying for an opportunity to have Dave come to Sevenoaks Alliance so we could invite all of the Alliance Churches in our area to come and hear him speak of the calling God has placed upon his heart for the Alliance Churches in Canada.
Please save the date and come, bring as many people as you can, we have lots of room! Dave's passionate and engergetic message is for the whole church body and has implictations for our future generations as well so this is a great opportunity for our youth and young adults to come and hear his heart.
If you have any questions please email life@sevenoaks.org and one of our staff will reply as quickly as possible to you.
So join us for an evening of worship and the call to the deeper, Spirit-filled life!
In Christ,
Pastor Matthew
Music and Arts
Sevenoaks Alliance Church